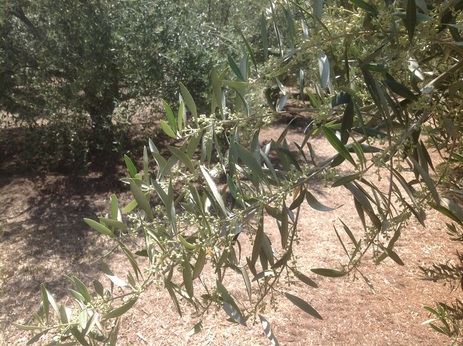 Olive Fruit fly count today 41.
Watered each row one hour.
The branch I am photographing each week is just starting to bloom. You can't see it here but one bud in the back has opened. It was the only branch in the orchard that has an opened flower. The trees at the bottom of the grove look like the last picture of this branch, small buds but no flowers yet.